Prevent insect bites
Apart from being annoying, stinging and biting insects can also be dangerous in some cases. They can transmit infectious diseases or cause an allergic reaction. Care Plus® products reduce the chances of insect bites, stings and nuisance. This reduces the risk of malaria ((sub)tropical destinations), zika (an encroaching disease, especially harmful to pregnant women), yellow fever (tropical Africa, South America) and dengue fever.
Care Plus® also provides useful tips to prevent tick bites. In addition, we have products that help remove ticks in the right way.
Preventing mosquito bites
As with many diseases, it is better to prevent than to cure. Fortunately, there are preventative measures you can take to reduce the chances of being bitten by a mosquito. In any case, it is a good idea to check the space for mosquitoes before going to sleep and to install preventative insect screens.
Wear light-coloured, finely-woven clothing.
Wear clothing that covers the skin, with long sleeves and long trousers.
Install insect screens on window and door frames.
Remove/avoid places with stagnant water.
Sleep under a good quality mosquito net.
Apply Anti Insect-DEET or Anti-Insect Natural to your skin.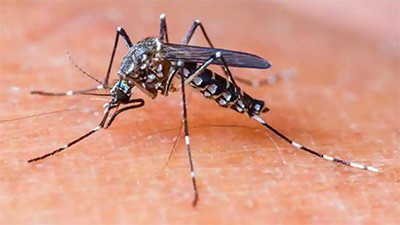 Tropical diseases spread by mosquitoes
Tropical diseases, such as yellow fever, zika, malaria and dengue are serious threats to the human body and can be fatal.
You can take malaria tablets to protect yourself against malaria. These provide good, but NOT full protection. More than 1 million people die every year from malaria. There is no vaccination or medication for dengue. Therefore, you need to prevent mosquito bites as much as possible. Read more about tropical diseases transmitted by mosquitoes.
The malaria mosquito is only active in the evening and at night, the dengue mosquito mainly during the day. Protect yourself at all times! Care Plus® offers a product range to prevent and treat insect bites and stings.
Have you been bitten by a mosquito?
Care Plus® supplies products that will relieve the itching. Keep an eye on your body after a bite and make sure you recognise symptoms of a potential infection. If in doubt, it is always wise to consult a doctor.
Preventing tick bites
Protecting yourself against ticks is slightly different because ticks don't fly and you're not likely to find them in your bedroom. Unfortunately, ticks can transmit diseases, such as Lyme disease and meningitis. It is a good idea to take the right preventative measures and reduce the chances of being bitten by a tick. It is wise to check for ticks, also on children.
Stay on footpaths as much as possible and avoid shrubs and tall grass.
Wear light coloured, finely woven clothing.
Wear clothing with long sleeves and long trousers.
Wear tick-repellent socks.
Apply Anti-Insect DEET or Anti Insect Natural to your skin.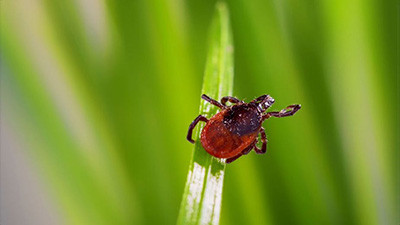 Ziektes verspreid door teken
Een beet van een teek voel je meestal niet en dat maakt het risico op een besmetting groter. Wanneer je een teek binnen 8 uur verwijdert, is de kans op besmetting namelijk nog klein. Wanneer een teek de borrelia-bacterie bij zich draagt, kun je door een beet de ziekte van Lyme oplopen. Ook kun je hersenvliesontsteking krijgen. Houd na de beet je lichaam in de gaten en zorg dat je de symptomen herkent van een mogelijke besmetting. Bij twijfel is het altijd verstandig om een arts te raadplegen.
Gebeten door een teek? Verwijder deze dan met een tekentang!
Wanneer je toch gebeten bent door een mug dan zijn er middelen om de jeuk te verzachten. Wanneer je bent gebeten door een teek, zorg dan dat je de teek op de juiste manier verwijdert.
Met een speciale tekentang, tekenlepel of tekenlasso verwijder je de teek op een veilige manier. Zonder een dergelijk hulpmiddel is het onbegonnen werk: met je nagels kunt je de volledige teek niet verwijderen. Ook andere middelen zoals een pincet zijn niet precies genoeg om de parasiet op de juiste manier uit de huid te halen. Gebruik ook zeker geen vuur of zeep. Verwijder een teek met het juiste hulpmiddel zo snel mogelijk na de tekenbeet: je hebt een minimale kans op besmetting wanneer je de teek binnen acht uur na de beet verwijdert.