Treating blisters with Care Plus®
Blisters can cause serious discomfort and can be very painful. Depending on the location and the size of the blister, you can decide how best to treat it. Small blisters that aren't too painful are best left alone and will heal perfectly fine in time and after some rest. Puncturing blisters can lead to infection and all kinds of complications. This is therefore not recommended.
Tips for treating a blister
Foot blisters are common during major sporting events and hikes. Here, a blister can get infected. The blister then turns red and pus develops. This is why it is so important to disinfect and treat a blister properly. You can do this by keeping the area around the blister clean and cover the blister with a blister plaster.
It is important to put on dry socks after treatment and, if possible, put a little talcum powder in your shoes. Also, try to keep walking as normally as possible. There may be a tendency to want to relieve the spot, but this in turn can cause symptoms in muscles and joints.
An infected blister can very occasionally even lead to inflammation of the lymphatic ducts and regional lymph nodes (in the groin area). Fortunately this is rare, but if you see a red streak running up the skin from the blister or you experience painful and/or swollen lymph nodes in the groin or armpits, contact your GP immediately.
Relieve pain with blister plasters
Despite preventive measures, a blister can still occur. Blister plasters come in handy then. Our Care Plus® Blister Plasters are specially designed to relieve pain, provide a protective barrier and promote healing. Our blister plasters come in a Duo Pack and Ultimate variant. The right plaster for every blister.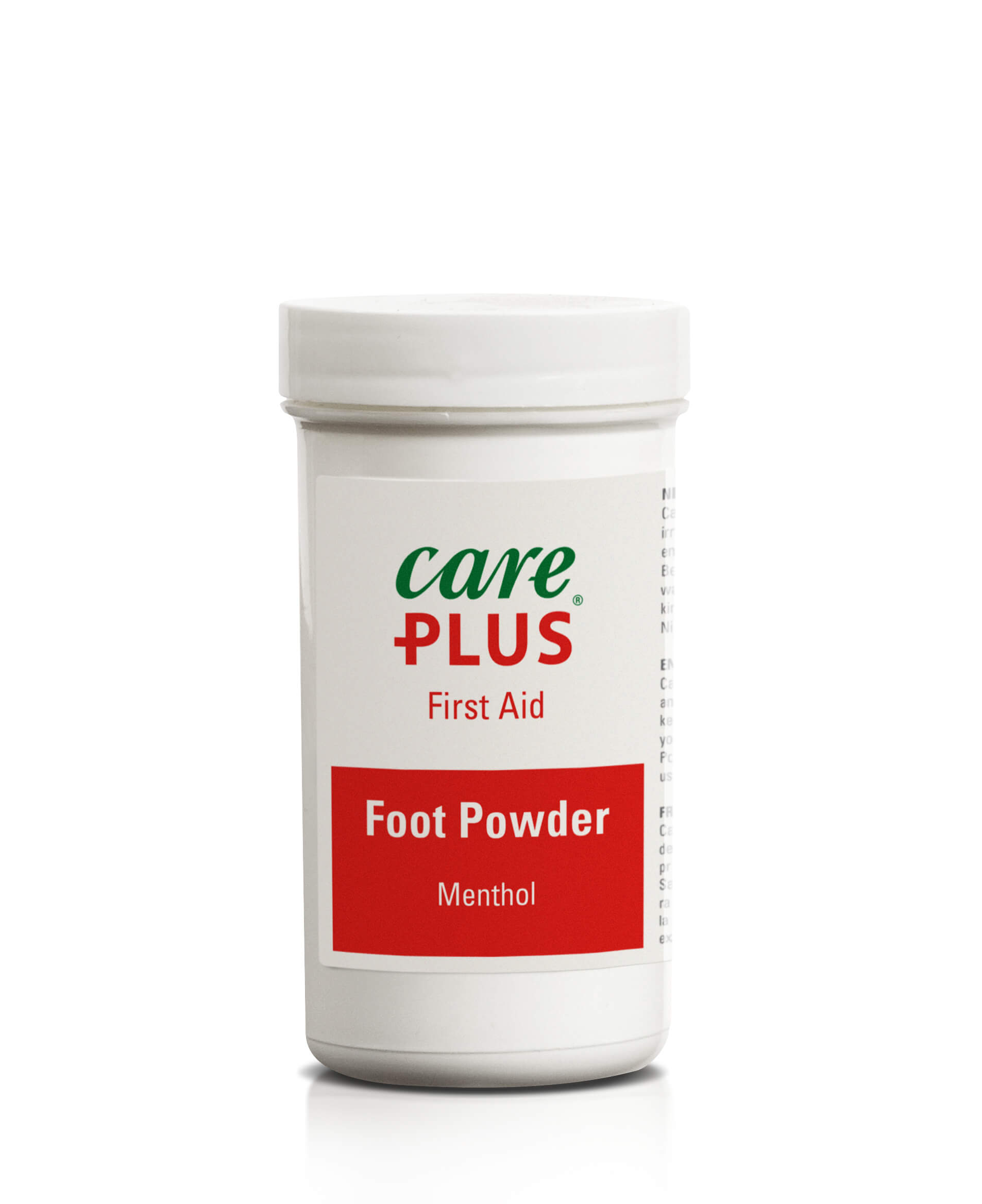 Care Plus® Foot Powder
Prevent blisters and burning feet with Care Plus Foot Powder. The foot powder absorbs moisture, dries the feet and helps prevent blisters. It refreshes and relieves your feet.
Care Plus® Foot Powder is a medical device. Read the user manual before use.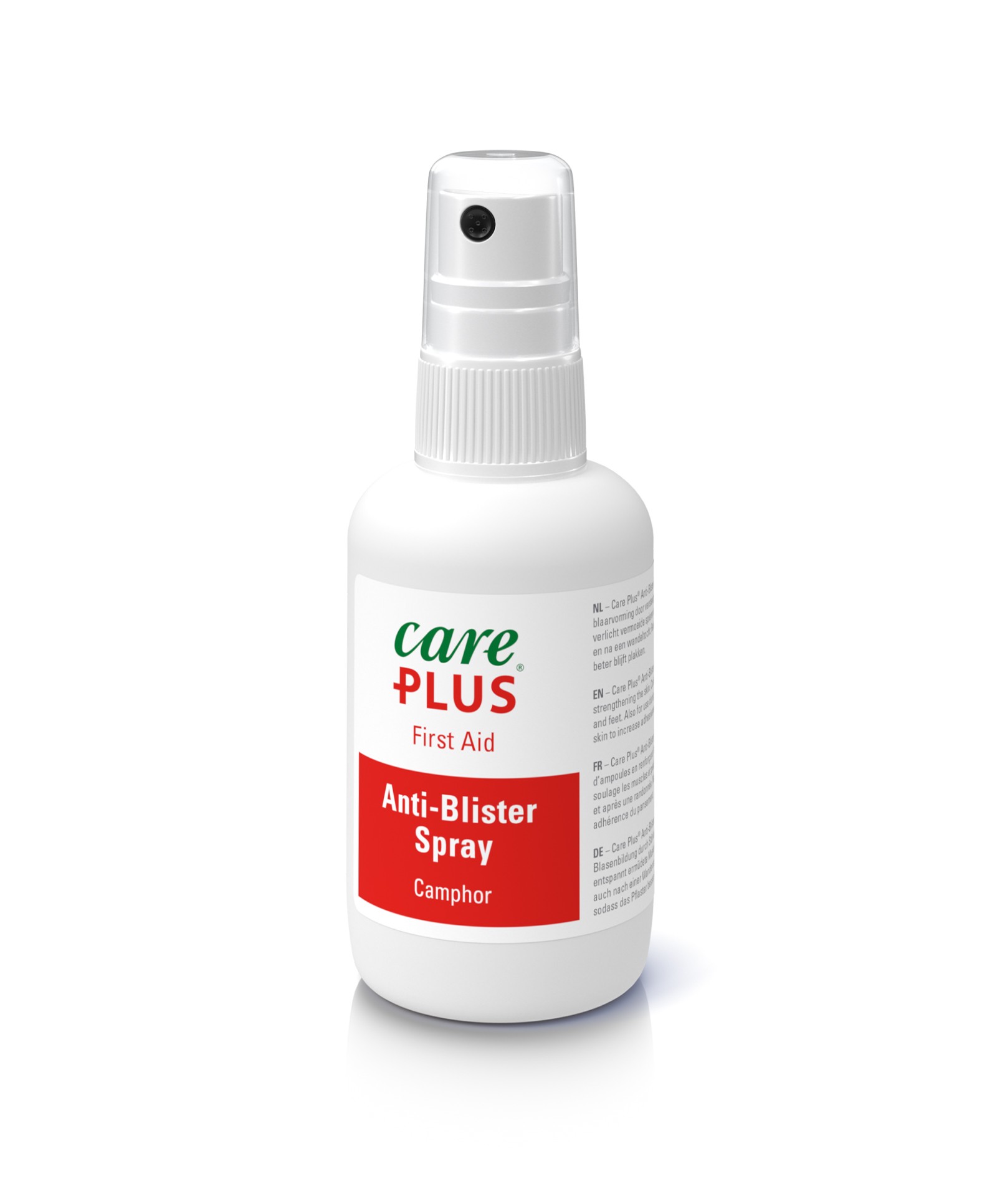 Care Plus® Anti-Blister Spray
By spraying your feet daily with this foot spray, you ensure that your skin becomes tougher, preventing blisters. The spray cools, refreshes and relieved tired feet.
Care Plus® Anti-Blister Spray is a medical device. Read the user manual before use.