Prevent the spread of pathogens
Your hands touch more than you think and are a source of bacteria. During a cough or sneeze, drops can get onto surfaces, such as a table top or door handle. There is a good chance that you will then touch this with your hands. You are most likely to get infected when you touch your mouth or nose with your unwashed hands, full of bacteria.
Wash your hands and wrists thoroughly with soap before cooking, before eating and after every visit to the toilet or use a good hand gel, such as the Hygiene Gel from Care Plus ®. Dirty nails? Scrub them with a brush! Dry your hands with something squeaky clean, such as a paper towel. Or hold them under a hot air blower (do not touch).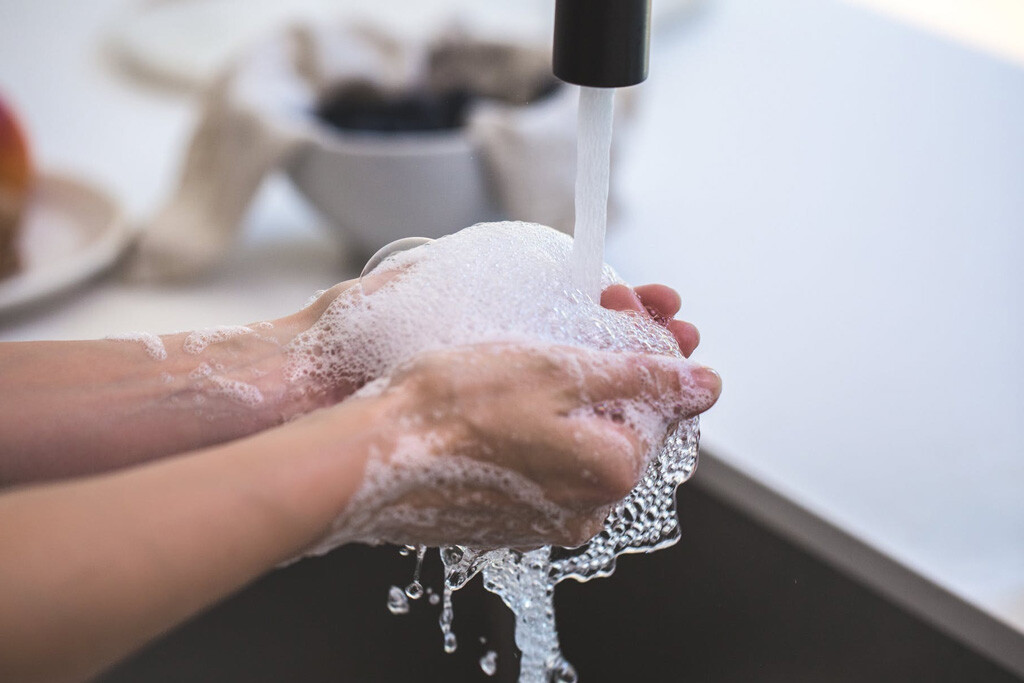 Our Hygiene Gel is ideal for when there is no water nearby and you still want to clean your hands properly. Your hands are immediately clean and fresh when you use this hand gel. Thanks to the small size, you can easily take our hand gel with you in your bag or jacket pocket. This way you can easily and quickly clean your hands, for example in the supermarket (think of door handles of fridges or shopping trolleys) or after a visit to the gas station or ATM. This gel does not dry out your hands because of the unique ingredients, such as aloe vera.
The Care Plus cleaning handles ® are available in handy bottles of 30 ml or 100 ml.
Pro Hygiene cleansing hand gel
No water and soap available? No problem! With Pro Hygiene Gel in your bag, hand gel of Care Plus®, you will always be able to clean your hands. This small bottle of hand gel contains 30 ml and is very handy to have in your bag.
Cleansing hand gel that gives your hands a clean and fresh feel
To be used without water and soap
Does not dehydrate the skin, due to its unique ingredients like aloe vera
Practical small packaging for in your bag or rucksack
* Note that the alcohol percentage in hand gel can be displayed in two ways:
• As weight percentage (m / m)
• As volume percentage (v / v
Brands are required by law to state the percentage by weight of alcohol. WHO advice is based on the volume percentage.
Alcohol percentage in hand gel
According to the World Health Organization (WHO), a hand gel is effective against pathogens if it contains 60 to 80% alcohol by volume. In addition, it is important to wash your hands correctly so that pathogens are removed.
Good hygiene during your trip
It is important to maintain good hygiene, even on the road. This not only contributes to a nicer trip, but you also prevent the risk of contamination by bacteria and parasites. Moreover, it is also nice for yourself and others to be able to provide good physical care and clean and fresh clothing. Again, Care Plus offers ® help with advice and products.