Good hand hygiene is of great importance for the prevention of the Coronavirus. How do you wash your hands thoroughly? In this article you will find some tips from the WHO.
Protect yourself and your environment!
Clean your hands regularly.
Wash your hands with soap and water and dry them carefully.
You don't have water and soap at hand? Use an alcohol-based cleansing hand gel.
During this period, it is important to wash / clean your hands regularly. In case of visibly dirty hands, immediately wash your hands with soap and running water. But even when your hands are not visibly dirty, it is important to regularly wash your hands with soap and water or use a cleansing hand gel. If necessary, put up a reminder or set one on your phone. Prevention is key!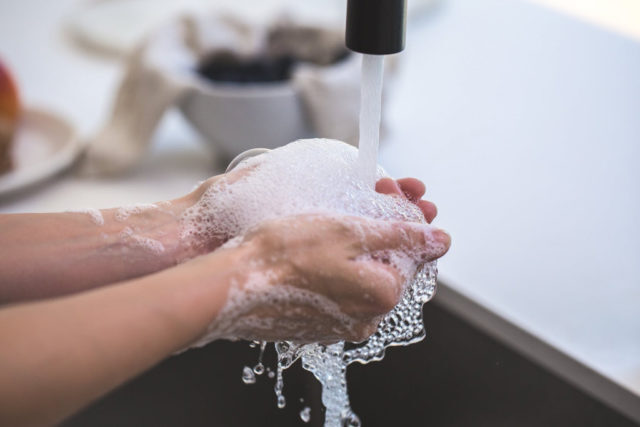 Alright, washing hands thoroughly is important, but how is that done? Washing your hands thoroughly takes
twice the length of the song "Happy Birthday"!
Wet your hands with water.
Apply enough soap to cover your hands.
First rub your palms together.
Rub the top of your left hand with your right palm (your hands are on top of each other) and rub well with your left-hand fingers (top) between the fingers of your right hand (bottom).
Switch by placing your left palm on top of your right hand.
Rub with your palms and fingers entwined.
Make sure to wash all fingers individually afterwards.
Rub your hands well with your fingertips.
Rinse your hands with water.
Dry your hands thoroughly with a paper towel.
And there you go: clean hands!
Extra tips to protect yourself agains the Corona virus
Tip: just washed your hands? Take a piece of paper towel to dry them and use another clean piece of paper towel to open the door and throw it away afterwards.
In addition, do not forget to regularly clean often touched surfaces. These include:
Door handles
Mobile phone
Keyboard and mouse
Remote control
Or use protection, for example, when paying with card or refuelling your car.
In addition, the advice now is not to shake hands anymore. Numerous other greetings are possible. Be careful with elbows because it is advised to sneeze / cough in your elbow, so also avoid coming into contact with those.
Also read how to recognize the Corona virus symptoms and what you should do if you suspect you have been infected.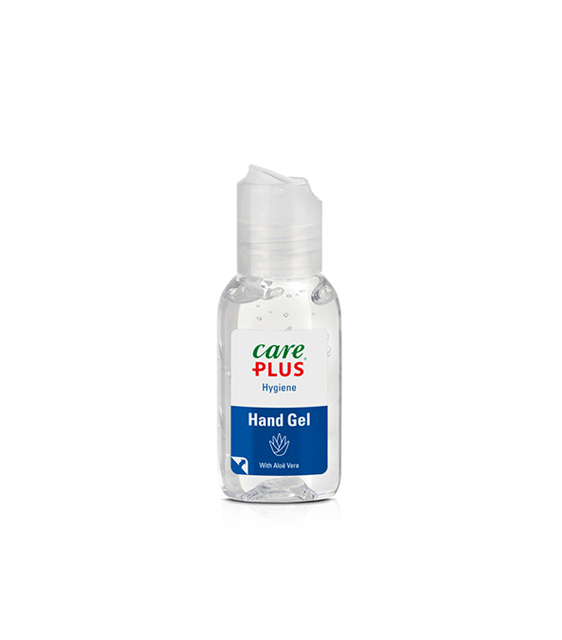 Pro Hygiene cleansing handgel
No water and soap available? No problem! With Pro Hygiene Gel in your bag, hand gel of Care Plus®, you will always be able to clean your hands. This small bottle of hand gel contains 30 ml and is very handy to have in your bag.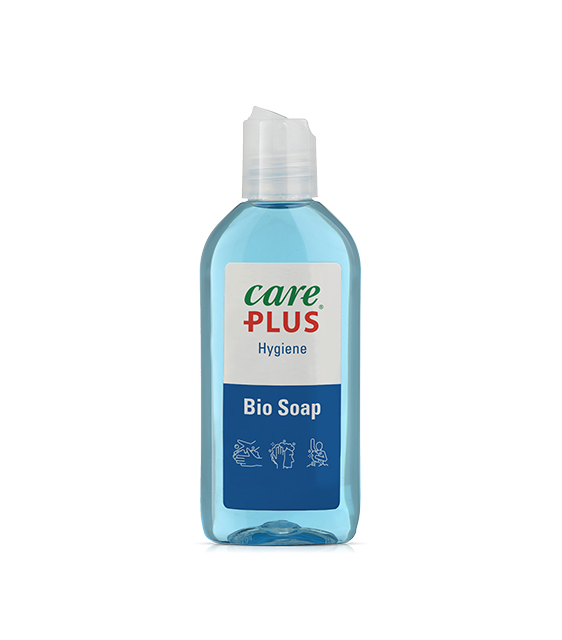 Bio Soap
Care Plus ® Clean Bio Soap is ideal for travellers who stay outdoors for a long period of time. The concentrated biodegradable soap is made of organic ingredients. The soap is multifunctional and suitable for washing hands, skin, hair, slightly dirty clothes and the dishes. This soap is suitable for use with fresh, brakish and salt water.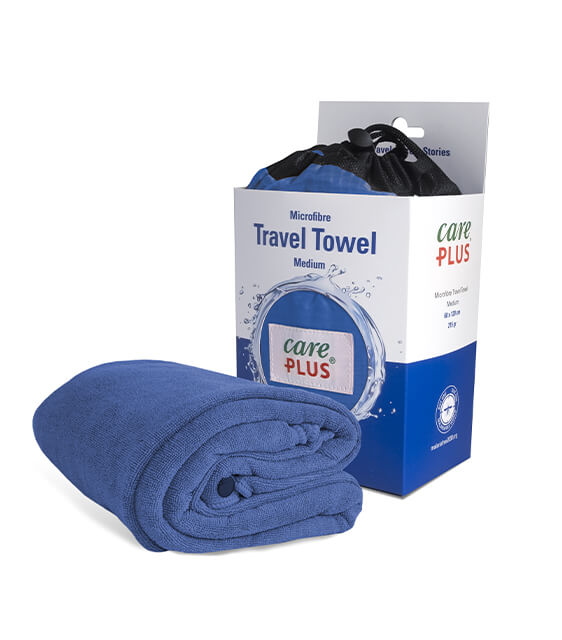 Microfibre towels
De Care Plus ® Travel Towel is lightweight, compact and easily fits in your bag. By using revolutionary microfibre, the travel towel is extra soft on one side, adding to the user comfort. The absorption capacity of the travel towel is seven times its own weight.