We have received multiple questions and concerns about the coronavirus. Here is our summary of what is going on and what precautions you should take.
So far cases have been confirmed in > 25 countries (also in the UK, France, Germany, Italy, Australia & USA). 2019-nCoV, the official name for the Corona virus, was not supposed to hop on humans, but it did. And this strain also includes a respiratory syndrome with a death rate of 2% (much much lower than SARS & MERS in the past).

Symptoms of the Corona virus
Corona virus symptoms (very common flu-like unfortunately) are:
coughing / sore throat
high temperature
tiredness
breathing difficulties
Symptoms appear usually between 2 and 10 days after contracting the virus. So if you have above symptoms consider if you have travelled very recently to high risk areas (i.e. Wuhan or Hubei Province in China), or have been in close contact (less than 2 meters or in the same room for more than 15 minutes) with someone who has the virus, CALL your doctor. Do NOT go straight to a doctor's office or hospital as, if you have the virus because you risk spreading the virus to others!
Maybe it sounds strange but you will need to "self-quarantine" yourself for two weeks. Stay away from work and other busy places, prevent interaction with other people.
The most frequently asked question today is: what can I further do to prevent possible contraction of the Corona virus? The answer is: hand hygiene!
Wash your hands frequently with soap and water and/or use a hand sanitizing gel. This virus is spread via droplets when a person coughs or sneezes.  The droplets land on surfaces and are picked up on the hands of others and spread further. People catch the virus when they touch their infected hands to their mouth, nose or eyes.
Summary prevention Corona virus
Carry a hand sanitizer with you and use it frequently
Wash hands before eating
Be especially careful in busy public transport systems about touching things and then touching your face
Carry disposable tissues with you, cover your nose and mouth when you cough or sneeze and dispose of the tissue carefully (catch it, bin it, kill it)
Do not share snacks from packets or bowls that others are dipping their fingers into
Avoid shaking hands or cheek kissing
Regularly clean commonly used surfaces / devices you use (cell phone / keyboard)
Sources:www.who.int, www.cdc.gov, www.rivm.nl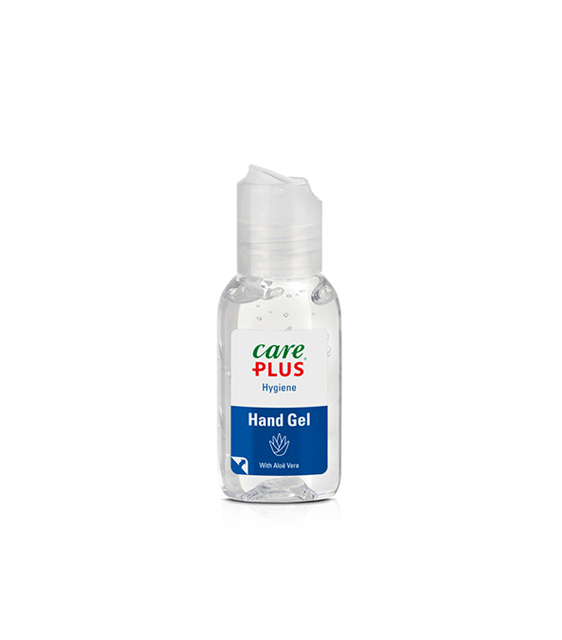 Pro Hygiene cleansing hand gel
No water and soap available? No problem! With Pro Hygiene Gel in your bag, hand gel of Care Plus®, you will always be able to clean your hands. This small bottle of hand gel contains 30 ml and is very handy to have in your bag.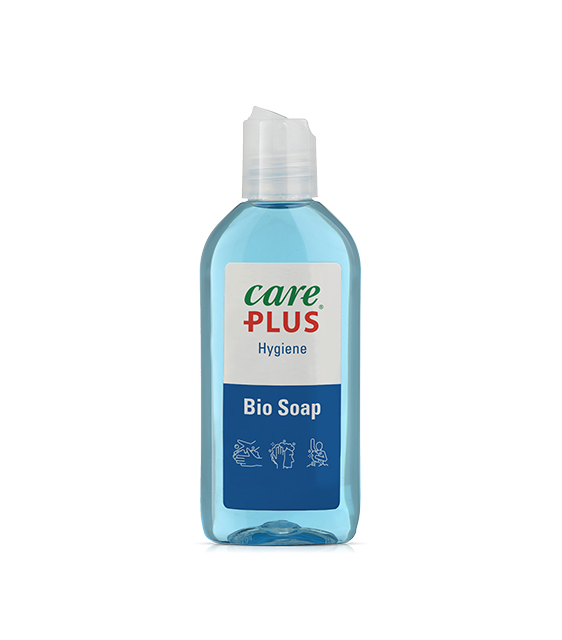 Bio soap
Care Plus® Clean Bio Soap is a concentrated biodegradable liquid soap made of organic ingredients you can use for washing.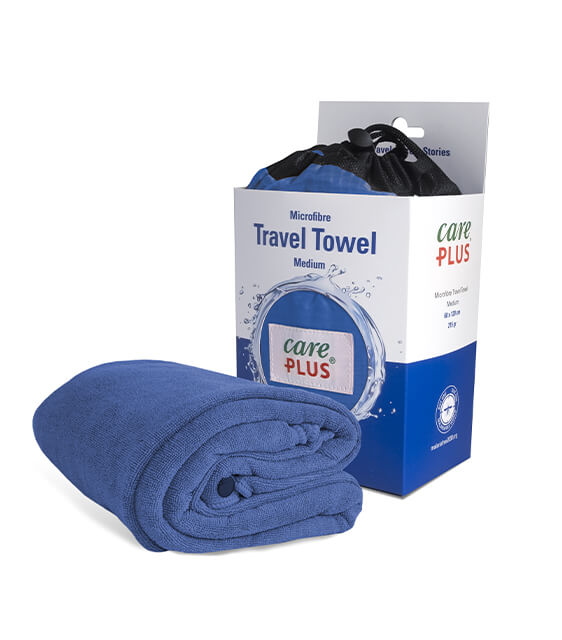 Microfibre towels
The Care Plus® Travel Towel is lightweight, compact and easily fits in your bag. By using revolutionary microfibre, the travel towel is extra soft on one side, adding to the user comfort. The absorption capacity of the travel towel is seven times its own weight.