In 2020 stond het nieuws grotendeels in het teken van het COVID-19 virus. Voor malaria is echter nog steeds weinig aandacht, terwijl de sterftecijfers flink oplopen. De mug is het dodelijkste dier op aarde en daarmee is preventie tegen de malariamug en tegen malaria van groot belang!
Stijging van het aantal dodelijke malariaslachtoffers
Malaria veroorzaakt jaarlijks meer dan 228 miljoen slachtoffers, waaronder een stijgend aantal dodelijke slachtoffers. Was het sterftecijfer de laatste jaren gezakt tot circa 405.000, door het coronavirus is dit cijfer weer opgelopen tot potentieel een miljoen*. Dit zijn voornamelijk kinderen onder de 5 jaar.
* Bron: World Health Organization
De invloed van COVID-19 op (de bestrijding van) malaria
Het COVID-19 virus heeft ook effect op malaria en de bestrijding ervan. Zo leven mensen meer binnen, ook in gebieden met een hoog malariarisico zoals in Afrika. De malariamug, die actief is tussen zonsondergang en zonsopkomst, heeft een voorkeur voor donkere ruimtes en komt binnenshuis nu meer potentiële slachtoffers tegen.
Furthermore, the fight against malaria is affected by corona. Due to the strict measures, group gatherings are prohibited. This means that outreaches in which mosquito nets are distributed and information about malaria prevention is shared are hardly possible or not possible at all.
At the beginning of December 2020, Chief Mosquito Officer Arnoud Aalbersberg of Care Plus® discussed the effects of corona on malaria in Uganda with Ashaba Faridah of Bambino Life Foundation.
Het Care Plus® Buy One Give One programma
Care Plus® streeft naar een malariavrije wereld. Dit doen we onder andere via ons Buy One, Give One programma, waarbij 1% van de omzet gebruikt wordt om de wereld malariavrij te maken in 2030. Care Plus® is een bedrijf is dat sterk afhankelijk is van reizigers. Wereldwijd gingen grenzen op slot en bleven vliegtuigen aan de grond. Mensen waren genoodzaakt om thuis te blijven en vakantieplannen uit te stellen. Mede daardoor was de omzet afgelopen jaar lager. Hiermee was er dus ook minder te besteden binnen het Buy One, Give One programma.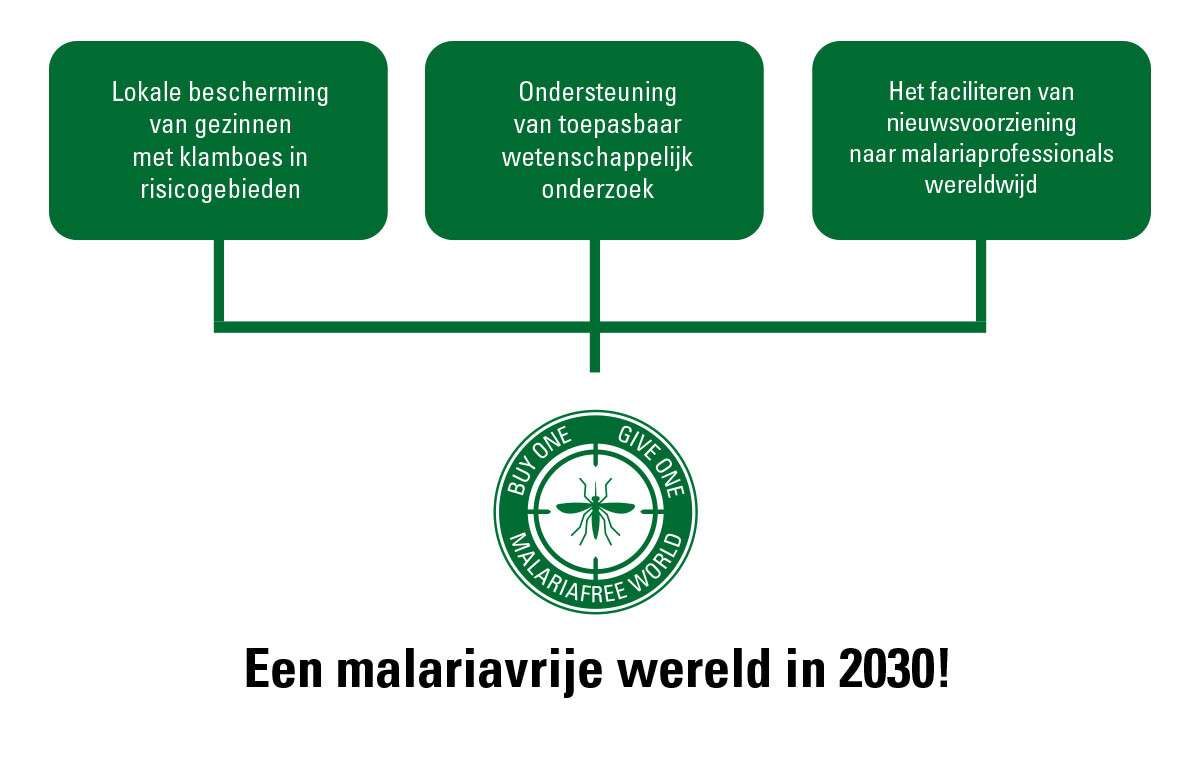 Ruim 13.000 mensen beschermd tegen malaria
Ondanks de beperkte mogelijkheden voor outreaches is het gelukt om 3300 bedrukte klamboes uit te delen in 2020. Hiermee zijn meer dan 13.000 mensen beschermd tegen malaria.
Samenwerking met partners in de strijd tegen malaria
Dit mooie resultaat heeft Care Plus® samen bereikt met haar partners. Zo werken we samen met Bambino Life Foundation, the Coffee Quest en Twiga Ventures. Aan dit mooie rijtje zijn afgelopen jaar ook samenwerkingen met Rotary Stop Malaria Club Midden Betuwe-Valburg en Drive Against Malaria toe te voegen.
De strijd gaat door
Uiteraard gaan Care Plus® en haar partners ook in 2021 verder met de strijd voor een malariavrije wereld. Dit doen we niet alleen op Wereld Malaria dag op 25 april, maar het hele jaar door! Lees hier meer over onze strijd.