In 2020, the news was largely dominated by the COVID-19 virus. However, still little attention is being paid to malaria, while mortality rates are rising substantially. The mosquito is the deadliest animal on earth and therefore prevention against the malaria mosquito and against malaria is of great importance!
Increase in the number of deadly malaria victims
Malaria causes more than 228 million victims every year, including an increasing number of fatalities. While the mortality rate had dropped to around 405,000 in recent years, the corona virus has caused this figure to rise to a potential million*. These are mainly children under the age of 5.
* Source: World Health Organization
The influence of COVID-19 on (the fight against) malaria
The COVID-19 virus also has an effect on malaria and its prevention. People live more indoors, also in areas with a high malaria risk such as Africa. The malaria mosquito, which is active between sunset and sunrise, prefers dark spaces and now encounters more potential victims indoors.
Furthermore, the fight against malaria is affected by corona. Due to the strict measures, group gatherings are prohibited. This means that outreaches in which mosquito nets are distributed and information about malaria prevention is shared are hardly possible or not possible at all.
At the beginning of December 2020, Chief Mosquito Officer Arnoud Aalbersberg of Care Plus® discussed the effects of corona on malaria in Uganda with Ashaba Faridah of Bambino Life Foundation.
Care Plus® Buy One Give One program
Care Plus® aims for a malaria-free world. In specific terms, we do this with our Buy One, Give One campaign, in which 1% of our turnover goes to this higher goal of making the world malaria-free by 2030. Care Plus® is a company that highly depends on travelers. Borders were closed worldwide and planes remained on the ground. People were forced to stay home and postpone their holiday plans. Partly because of this, turnover was lower last year. This meant that there was also less to spend within the Buy One, Give One program.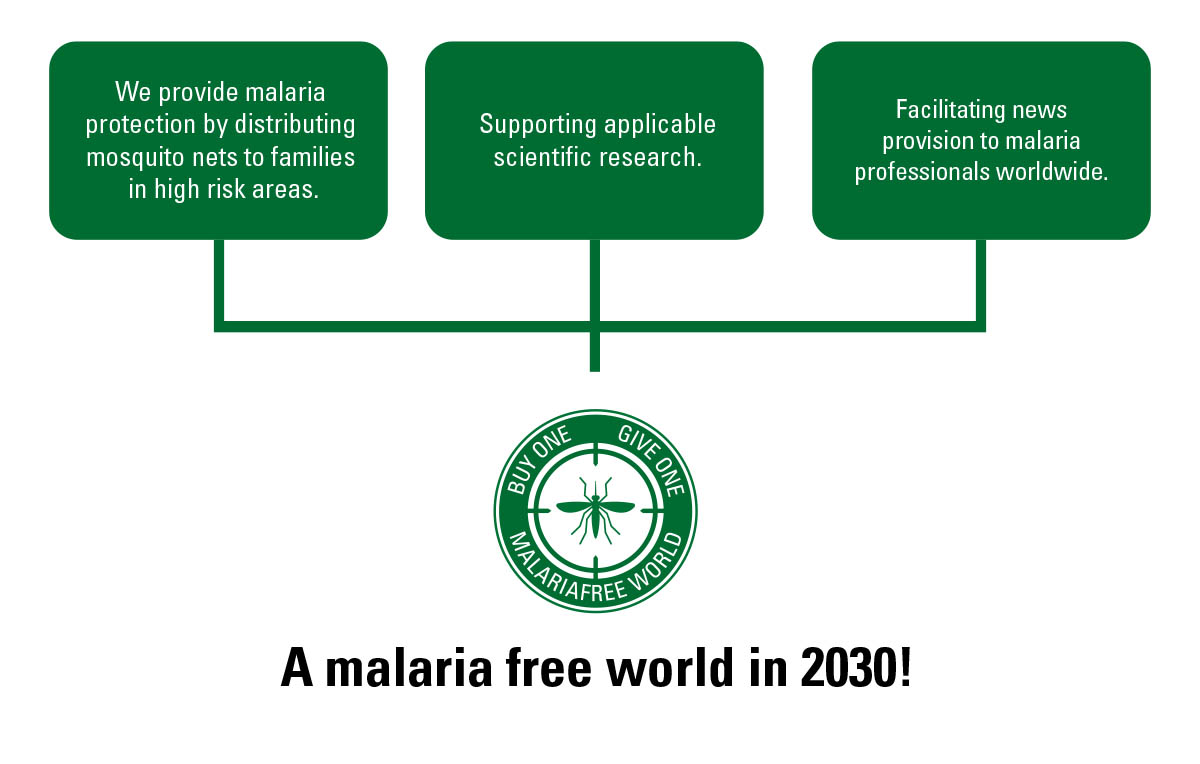 More than 13,000 people are protected against malaria
Despite the limited possibilities for outreaches, we succeeded in handing out 3,300 printed mosquito nets in 2020. This means that more than 13,000 people are protected against malaria.
Collaboration with partners in the fight against malaria
Care Plus® has achieved this great result together with itspartners. We work together with Bambino Life Foundation, the Coffee Quest and Twiga Ventures. Last year, collaborations with Rotary Stop Malaria Club Midden Betuwe-Valburg and Drive Against Malaria were also added to this list.
The fight continues
Of course, Care Plus® and its partners will continue fighting for a malaria-free world in 2021. We not only do this on World Malaria Day on April 25, but all year round!Read all about our fight.