The Greek Ministry of Health warns holidaymakers about mosquitoes that can transmit the West Nile virus. The virus can make you very sick and in some cases can even be fatal. Last year 316 people were infected in Greece, 50 people died from this. Take appropriate precautions against the (infected) mosquito.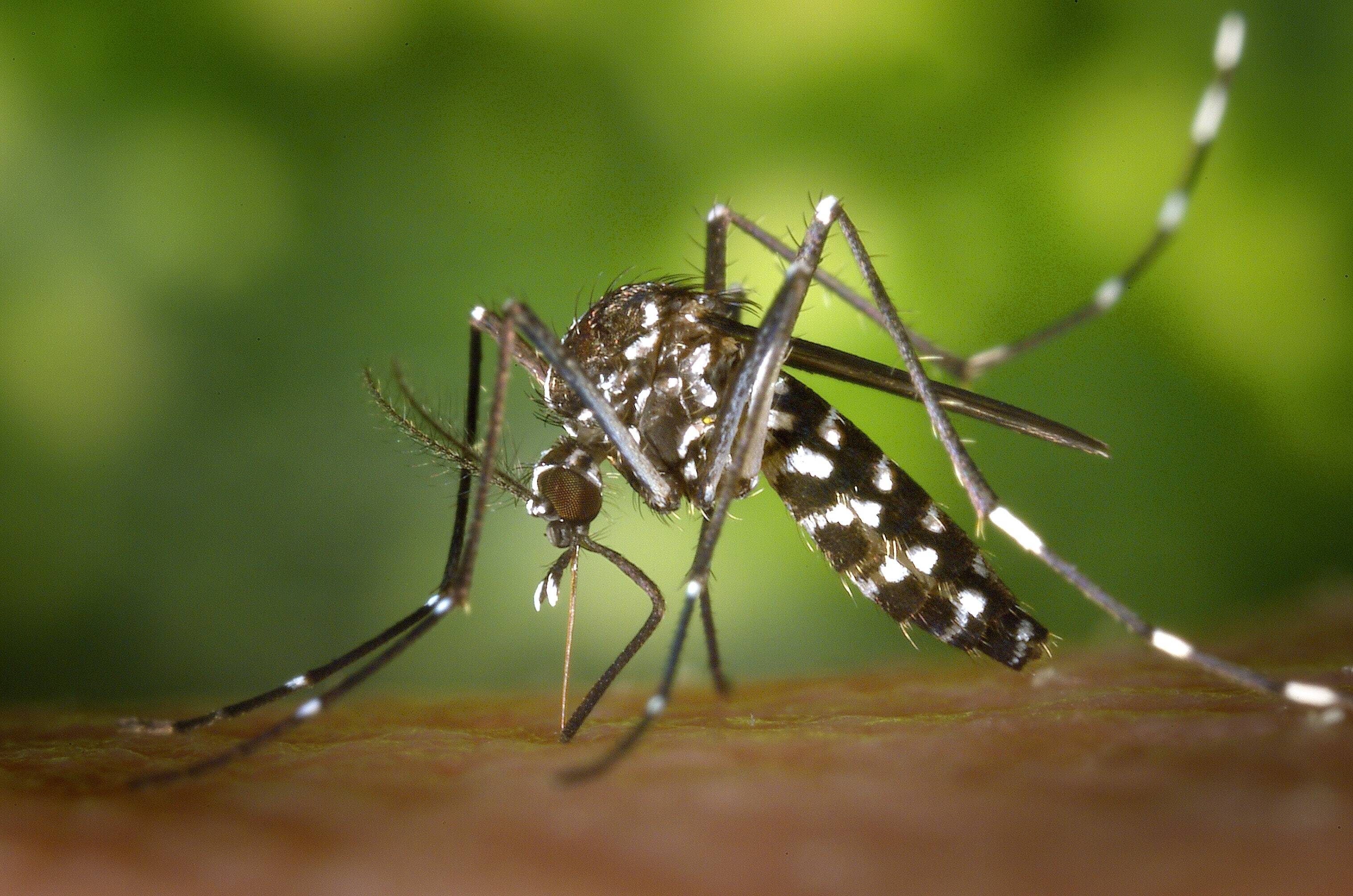 Asian tiger mosquito (Aedes albopictus)
Het westnijlvirus
Het westnijlvirus is een virus dat de westnijlziekte veroorzaakt. De ziekte wordt door geïnfecteerde muggen overgebracht, waaronder de West-Europese huismug en tijgermug. De ziekte zorgt voornamelijk voor griepachtige verschijnselen als koorts, hoofdpijn, spierpijn, huiduitslag en vergrote lymfeklieren. In sommige gevallen kan de ziekte tot hersenvliesontsteking leiden en in het ergste geval zelfs dodelijk zijn.
Vorig jaar raakten 316 mensen geïnfecteerd in Griekenland, 50 mensen zijn hieraan overleden. Hoe groot is de kans dat het virus dit jaar weer toeslaat? Sander Koenraadt, universitair docent entomologie en muggendeskundige van de Wageningen Universiteit, legt uit aan de NOS: "De ontwikkeling van het virus in zo'n steekmug is afhankelijk van het weer en de temperatuur. Hoe warmer het wordt, hoe sneller het virus in zo'n mug ontwikkelt. Hoe meer muggen er zijn, hoe groter ook de kans dat je gestoken wordt".
Vooral mensen boven de 50 jaar hebben een hoger risico op de ernstige verschijnselen van deze ziekte. De symptomen ontwikkelen zich 3 tot 14 dagen na de infectie en helaas is er geen effectieve behandeling. Ook bestaat er geen vaccin tegen dit virus. Het nemen van de juiste voorzorgsmaatregelen is dus van belang.
West Nile virus in the Netherlands and Europe
The mosquito that can transmit the virus also occurs in the Netherlands, but there is little chance that this mosquito actually carries the virus here. In the Netherlands, the average temperature in the summer is 18 degrees. The virus needs about 2 weeks to develop and it does this particularly at warm temperatures.
"We studied the development of West Nile virus in the laboratory. At 18 degrees hardly anything happens, but at 23 and 28 degrees it does. At higher temperatures several dozen percent of mosquitoes get infected," Koenraadt explains.
According to Koenraadt, global warming means that West Nile virus may also occur in the Netherlands in the future. The virus has already been detected in other parts of Europe. On the map on the right you can see in which countries the West Nile virus has occurred in the past 9 years.
"The question is not whether the West Nile virus is coming our way, but when! I cannot emphasise enough that this is not a reason to (anxiously) stay indoors. You can take plenty of precautions to have fewer mosquitoes in your immediate environment and to prevent from getting bitten."
Bescherming
Aangezien er geen vaccin of effectieve behandeling tegen het westnijlvirus bestaat, is het nemen van voorzorgsmaatregelen van belang. Gelukkig zijn er genoeg manieren om de kans op een beet van een (besmette) mug te verkleinen. Hierbij een aantal preventieve tips:
Toch gebeten door een mug? Een behandeling tegen de ziekte bestaat helaas niet. Er zijn wel verschillende maatregelen die je kunt nemen om de jeuk te verzachten. Met de Click-Away Bite Relief verminder je binnen enkele minuten al de jeuk en zwelling. En met een kalmerende gel kun je pijn en jeuk verzachten en de geïrriteerde huid verkoelen.
Wij adviseren daarbij altijd om een dokter te raadplegen, mochten er zich verschijnselen van het virus voordoen.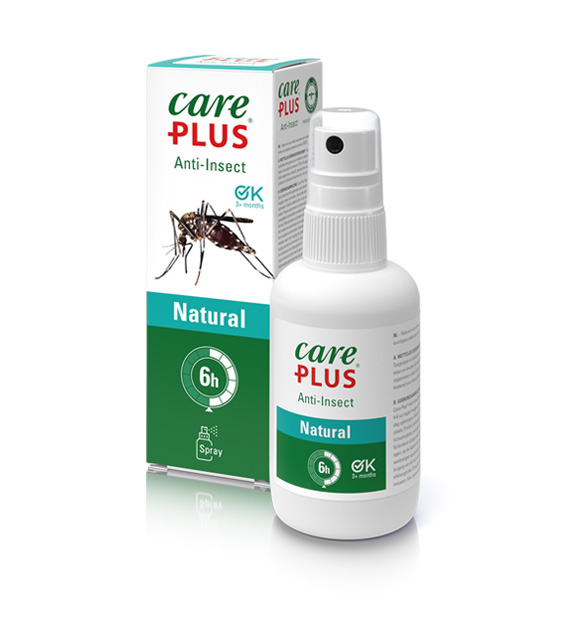 Anti-Insect Natural
Based on natural lemon-eucalyptus extracts and does not contain DEET. Natural can be used on children from 3 months and protects against mosquitoes and ticks for up to 6 hours.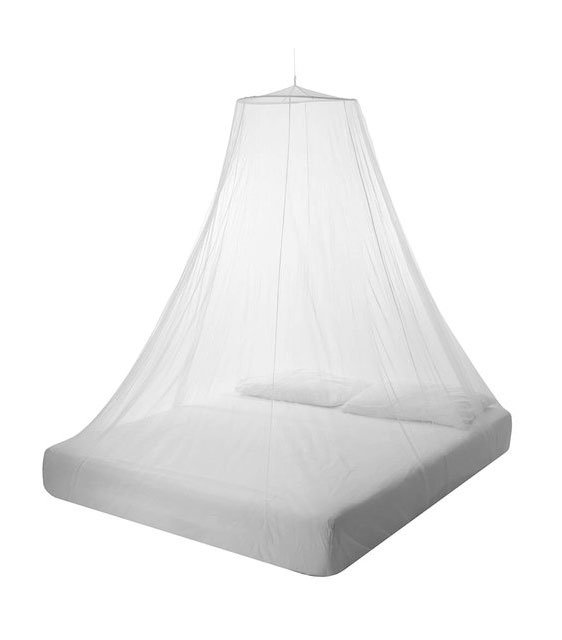 Mosquito Net
With a mosquito net you keep mosquitoes, insects and other bugs away so you can enjoy an undisturbed night's sleep. While traveling and at home!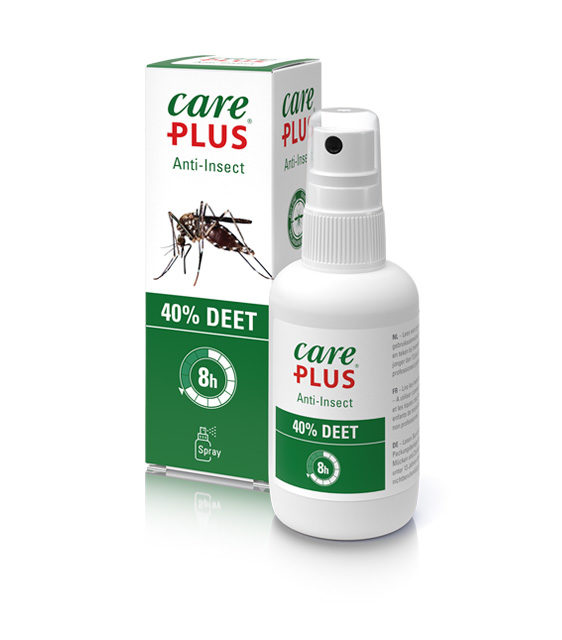 Anti-Insect DEET
DEET is an active substance that is most effective against (tropical) mosquitoes and ticks. Apply it to uncovered skin. The percentage determines the duration of action.