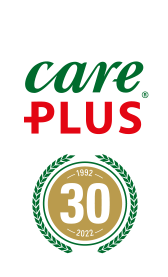 DE WINACTIE IS AFGELOPEN!
Gefeliciteerd aan alle winnaars van de Care Plus® prijzenpakketten! En nu de grote vraag… wie heeft de reischeque t.w.v. €2030,- gewonnen en gaat de reis van zijn of haar dromen maken? Op donderdag 15 september 2022 maken wij de winnaar van de hoofdprijs bekend. Houd onze website en socials in de gaten!
Hoofdprijs
De geweldige hoofdprijs voor deze winactie wordt mogelijk gemaakt door WeTravelEco, een eco-reisbedrijf gevestigd in Amsterdam. Dit bedrijf legt zich toe op het aanbieden van duurzame reisalternatieven aan reizigers en het verminderen van de negatieve impact van massatoerisme over de hele wereld.
En waarom dan het bedrag van €2030? Daar ligt natuurlijk de link naar onze visie: een malariavrije wereld in 2030. Hier zet het team van The Travel Health Group zich elke dag keihard voor in.