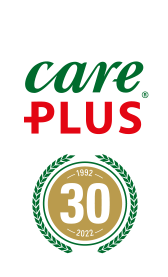 PRIJZEN
Naast de maandelijkse prijzenpakketten is er ook een hoofdprijs te winnen. Deze hoofdprijs wordt verloot onder alle deelnemers die tussen 1 april 2022 en 1 september minimaal 1 keer hebben deelgenomen aan de winactie.
HOOFDPRIJS: EEN REISCHEQUE TER WAARDE VAN €2030,-
Dat is nog eens een bedrag waar je mee op pad kunt! En dat mag ook wel nu er weer gereisd kan en mag worden. Of je nu lekker lang op vakantie wilt in eigen land of er een reis naar een ver en warm land van maakt, kun je zelf bepalen. WeTravelEco heeft een breed aanbod zodat je altijd een bestemming vindt waar jij enthousiast van wordt.
Reizen en samen werken aan hetzelfde doel!
Je gaat op onvergetelijke reizen, die ook een positieve en langdurige bijdrage leveren aan onze planeet. En je komt thuis met de voldoening dat het geld dat je tijdens je reis hebt uitgegeven een directe invloed heeft gehad op het welzijn en de ontwikkeling van de gemeenschappen en bestemmingen die je hebt bezocht.
MAANDPRIJS: CARE PLUS® PRIJZENPAKKET
Elke maand (april t/m september) geven we 10 Care Plus® prijzenpakketten weg. Dit pakket zit vol met handige producten voor op reis. Of je nu dicht bij huis blijft of afreist naar verre oorden, je zult blij zijn dat je dit pakket bij je hebt.