Insect repellent to protect against corona?
During the past days, some interesting news came out of the United Kingdom. In Great Britain, an insect repellent containing the active ingredient Citriodiol® is used by the military as added protection against the Coronavirus / Covid-19 virus. Huh? What? Very interesting news indeed. The links to various (major) British newspapers can be found in this message.
Citriodiol® tegen het coronavirus?
Het is een 'aanvullende laag van bescherming' zo schrijft de Daily Telegraph. Het ingrediënt Citriodiol® zou bij andere varianten van het coronavirus ook hebben geholpen. Ook Sky, The Sun en The Guardian berichtten over deze mogelijke vorm van bescherming. 
Mogelijke anti-virale werking
Citriodiol® is de geregistreerde merknaam van een formulering met lemon-eucalyptusextracten. Deze actieve stof is naast het bekende DEET zeer effectief in de afweer tegen teken en muggen.
Care Plus Anti-Insect Natural bevat 30% Citriodiol® en is al sinds 1994 verkrijgbaar bij buitensportwinkels, apotheken en de betere drogist als een natuurlijke bescherming tegen stekende en bijtende insecten, zoals de mug en de teek. Bij Care Plus®  houden we de ontwikkelingen omtrent de anti-virale werking van Citriodiol® goed in de gaten. Het zou een interessante toevoeging kunnen zijn in hand- en oppervlaktereinigers.
Citriodiol® is purely natural
Citriodiol®, the refined end product used in our repellents, is organically grown from lemon eucalyptus trees. There is a growing interest in products based on natural ingredients. The demand for Care Plus® Anti-Insect Natural increases every year. After applying this repellent, a fresh, lemon scent is left on the skin. This is an immediate check on whether it has been amply applied.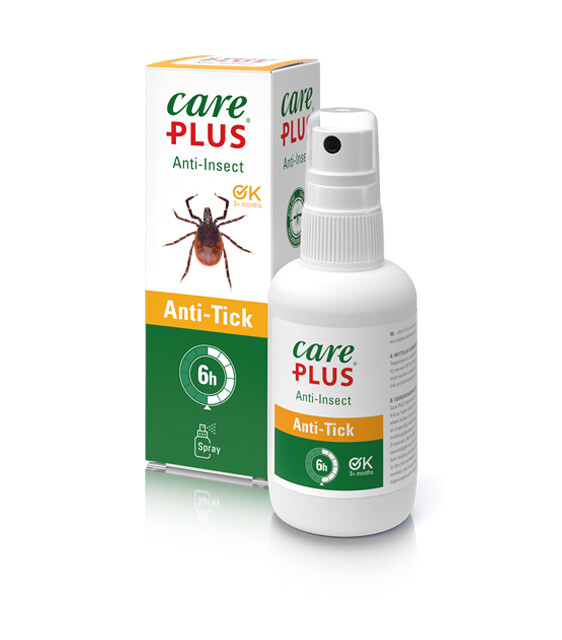 Care Plus® Anti-tick
Tekenbeten kunnen onder andere de ziekte van Lyme en tekenencefalitis (hersenvliesontsteking) veroorzaken. De Anti-Teek spray van Care Plus® biedt een goede bescherming tegen teken en werkt tot wel 6 uur.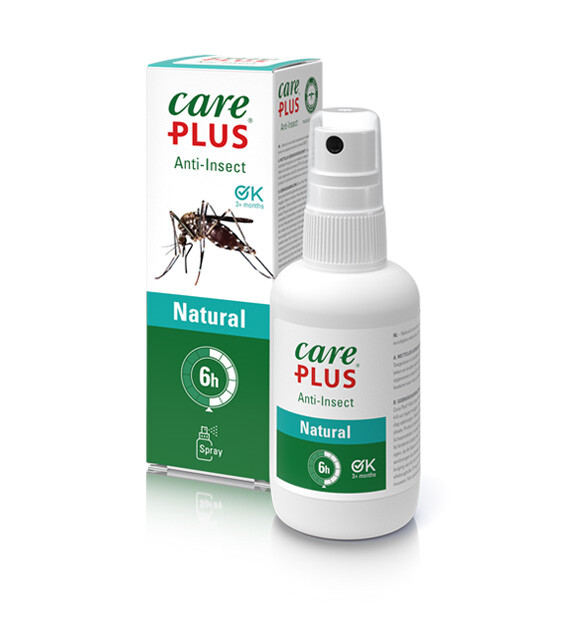 Care Plus® Anti-Insect Natural
Care Plus® Anti-Insect Natural is based on natural lemon eucalyptus extracts and contains Citriodiol®. Lemon eucalyptus is the only natural ingredient that is suitable as an insect repellent and whose effectiveness has been proven in scientific (field) studies.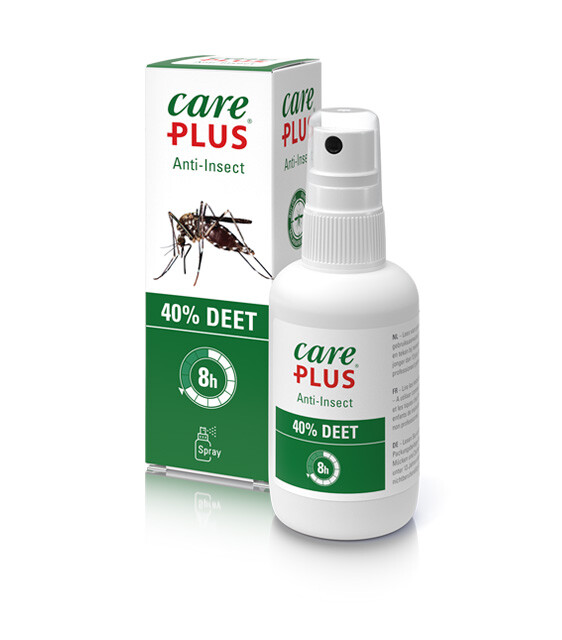 Care Plus® Anti-Insect DEET
Care Plus® DEET is the strongest insect repellent for the skin. The active substance is effective against various disease transmitters, such as (malaria) mosquitoes and ticks. DEET provides up to 10 hours of protection against stings and bites.